Kitty's story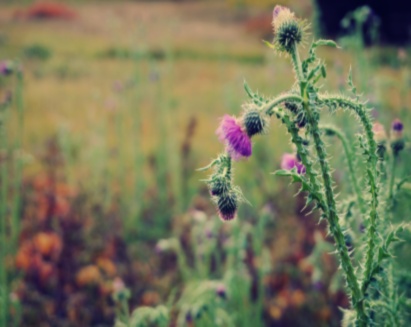 Kitty was born in London in the 1970s and named Mark. In his teens, he worked in the licensed trade.
When Mark was about 19 years old he fathered a child whom he was never allowed to meet.  
Whilst working in the licensing industry, Mark was approached by a "punter" who asked him if he was "gay" where he responded "no".   Following that conversation he had doubts about his gender, although at this time it was not something he wished to pursue.   Due to various circumstances, Mark later moved to Essex and lived in the North of the County. Mark's constant doubts, along
Once Kitty's re-assignment had been carried out, all her friends that had known her as Mark walked away
Have you been affected by Hate crime?
Find help locally
with feeling things were not going well for him as a male, led him look into gender re-assignment.
Mark / Kitty subsequently went through the full physical gender re-assignation process despite not being entirely sure it was the right thing for her to do. Her doubts continued and following the operation and recovery, Kitty did not dress as a female but as a male. She allowed her hair to become long but unfortunately, could not afford to have the electrolysis for facial hair to be removed.    Kitty made the decision to continue to use her new name and identity, but had not changed her birth certificate to reflect this, so her identity documents remained in her original identity. Kitty says that she had never had the feeling of being a female trapped inside a male body, but now feels that she is a male trapped in a female body and wants to change it all back.
Once Kitty's re-assignment had been carried out, all her friends that had known her as Mark walked away, so she became a recluse only having contact with her mother and brother. She continued to wear male clothing in order that others in the area where she lived would not cause her any problems. There was then an unfortunate problem where Kitty's post was not being placed through her door fully. This led to Kitty becoming identified locally, as being transgendered. This situation culminated in a nasty assault, criminal damage to her property and other issues resulting in Kitty trying to take her life on two occasions before being sectioned under the Mental Health Act.
The local hate crime officer (HCO) was heavily involved in Kitty's case. It became very apparent that Kitty would need to be moved for safeguarding purposes. This was made complicated by Kitty's significant mental health issues and need for in-patient services. Working closely with Kitty's family, the primary and mental health services, the local council, housing providers and the local police, the HCO was able to arrange an urgent house move to co-ordinate with Kitty's release from hospital. No prosecution was possible but Kitty has remained safe in her new locality.