Peggy's story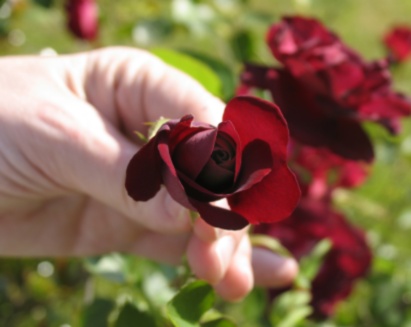 Peggy, 65, had been living alone in her home since her husband Trevor died five years ago. They have lived in the same home for more than 40 years.
The widow knew the house needed some work – some trees in the garden needed trimming and the boiler was getting a bit old – so she was shocked and surprised when she received a knock on her door from a young man from a local roofing company.
He told Peggy that he had been working nearby and noticed that her roof needed re-tiling and that she ought to have it done before winter time as she could have leaks and damp set in.
Peggy was extremely worried, Trevor had always looked after things to do with the house.
Have you been affected by Fraud?
Find help locally
Peggy was extremely worried, Trevor had always looked after things to do with the house. So she asked the man how much it would be and he told her £5,000. Peggy thought it seemed a lot but, the work needed doing and she was grateful the man had spotted it.
He started work three days later. He seemed to come and go a lot and didn't seem to be doing all that much. On the second day the man knocked on Peggy's door and told her the problem was much worse than he thought and would cost her £25,000 and he now needed £2,000 up front.
Terrified, Peggy gave him the money but told him there was no way she could afford £25,000, she would have to sell the house rather than get the roof fixed. The man left and Peggy thought she had a lucky escape. However, the next day she was shocked when he knocked at her front door with six other, burly looking men. He told her he now needed the £23,000 remaining and if she didn't pay up by the end of the day there would be trouble.
Peggy told her neighbour who contacted Trading Standards and Essex Police. At the end of the day when the men returned they knocked on the door to be greeted by police officers and a Trading Standards officer. The Trading Standards officer told the man that he had not given Peggy any paperwork, had not issued cancellation rights (as he is required to do by law) and had started the working within the cooling off period.
The work was stopped and the man was told not to come back, which he didn't.
Peggy was given details of roofers included in the Buy with Confidence scheme as well as some "No Cold Calling" door stickers.