Tara's story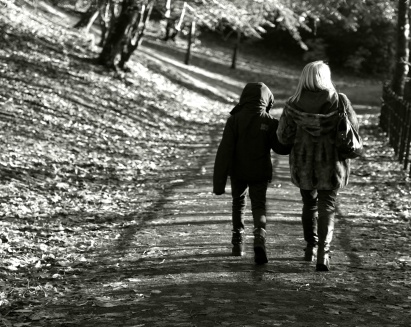 Tara, 32, endured four years of anti-social behaviour outside her home, before she decided enough was enough and decided to get help.
The mum-of-two moved into the home with her husband four years ago. It is near an alleyway, leading to a local park, but Tara never dreamed this would be the source of her nightmare.
But, within weeks, of moving into her new home, Tara noticed gangs hanging around her home near to the entrance to the alleyway.
They regularly left rubbish, urinated in the alleyway, were loud and used bad language.
Tara moved into the home with her husband...but never dreamed it would be the source of her nightmare
Have you been affected by ASB?
Find help locally
On a few occasions Tara went to speak to the gangs to ask them politely if they could either move on elsewhere or be quieter and not use such bad language as her young children could often hear.
But, this only made things worse. Tara's home became a target for vandalism by the gangs. She had windows smashed, bricks thrown at her car, rubbish left on her lawn, urinating up against her property and fences kicked in.
At the end of her tether, Tara contacted Essex Police. An officer came to visit her on several occasions and encourage Tara to keep a log of the anti-social behaviour and report crimes perpetrated by the gang to police.
Tara was also put in touch with the anti-social behaviour team at the local authority.
Eventually the local authority, who were responsible for the maintenance of the alleyway, agreed to put lockable gates on each end of the alleyway. Police also arrested and issued cautions to youngsters caught causing criminal damage outside Tara's home. The problem has now subsided.